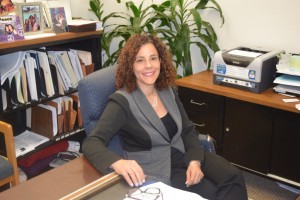 Rebecca Harris Selig, BA, MBA
Brandeis University 1988, Northeastern University 1993
Agency Principal, Licensed Property and Casualty Agent

Rebecca has been providing competitive insurance and superior service to the Greater Hartford area for over 20 years. As a lifelong Connecticut resident, she is committed to the area and enjoys working within the community to not only sell, but educate her clients on the ins and outs of insurance protection.
She began her work in the agency as a customer service representative and truly learned from the ground up. She takes the time with all of the agency clients to listen to their needs and come up with a plan to protect them, their families and their belongings. In the event of a loss it is her utmost goal to make sure agency customers are assisted from the beginning to the end of the often-painful claim process. Her commitment to her clients is evident by their loyalty to Harris, Adelberg and Strauss.
As a business owner she understands the need to be honest. She has focused on building honest, strong relationships with her clients and the companies Harris, Adelberg and Strauss represent. It is this focus on partnership that has made her agency successful and competitive in a marketplace saturated with direct insurance writers. She believes that a low cost carrier cannot match the guidance and commitment she provides as an independent agent.
Rebecca is committed to the community and has been a part of several boards and organizations. She has volunteered her time at the Charter Oak Cultural Center, the Emanuel Synagogue, Solomon Schechter Day School and various political campaigns and causes on the local, state and national level.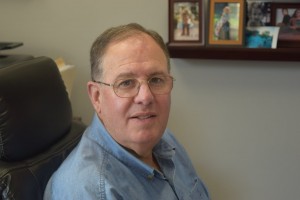 Steven J. Strauss
Agency Principal, Licensed Property & Casualty and Life Insurance Agent

Steve brings over 40 years of experience in the insurance industry to Harris, Adelberg and Strauss. After running his own agency for 20 years he committed to partner with Harris-Adelberg and helped create an agency that puts the client first. His knowledge of the business coupled with his commitment to his clients has made him a superior agent and business owner. He takes the time to get to know his clients and provide them with guidance in the often-confusing insurance markets. He goes above and beyond what most agents do to make sure people feel comfortable with their purchase.
Steve has taken his love of cars, boats and horses to become an expert in insurance in these areas.
He is a dedicated and honest agent who won't cut corners just to make a sale. Integrity and ethics are at the forefront of how he runs the agency. His companies and clients understand this about Steve and as a result he has an extremely loyal client base. His is committed to the success of Harris, Adelberg and Strauss and the Greater Hartford Community where he has lived his entire life.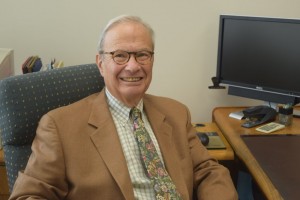 David R. Harris, BS, Chartered Life Underwriter
University of Connecticut, 1962
Agency Principal, Licensed Property & Casualty and Life Insurance Agent
David has been associated with Harris, Adelberg & Strauss since 1962 and has been an owner since 1965. He represents the second generation of family at HAS. At age 75, he has semi-retired, turning the management of the agency to his daughter, Rebecca Selig, and his partner, Steve Strauss. He has made "service" the hallmark of HAS. No prospect or client is too small or too large for his and the agency's full attention and care.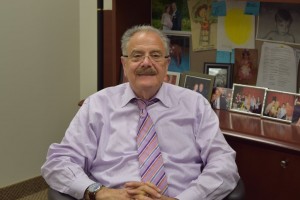 Richard M. Weinstein
Licensed Property and Casualty and Life Insurance Agent

Richard has been in the insurance industry for 50 years as a licensed property and casualty and life agent in the independent agency system. He joined Harris, Adelberg and Strauss in 1996. Richard's knowledge of insurance and his attention to detail ensure that his clients' needs match their coverage. He is a lifelong member of the Greater Hartford Community who has volunteered his time to numerous religious and social service organizations over the years. Richard's understanding of complex coverage issues and his passion and understanding of insurance needs make him a superior agent and valid team member at HAS.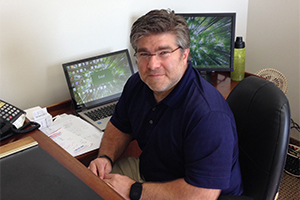 Jeffrey Azia, BA, JD

Hofstra University 1993
New England School of Law 2000
Licensed Property and Casualty & Life and Health Agent
After finishing his education, Jeff began a career as a personal and commercial insurance agent. For fifteen years, Jeff has provided his clients with guidance and solutions regarding protections and risk management for their insurance needs. Jeff has a very diverse client base, ranging from individuals with rental policies to companies with international exposures, to families' home and auto policies, to firms with hundreds of employees.
One of Jeff's strongest assets is his ability to work with carriers to provide the most comprehensive coverage at the best pricing. When a claim becomes necessary, he is accessible and available to his clients 24 hours a day, seven days a week. Jeff places high priority on his relationship with each and every client regardless of size and premium. Another key to Jeff's success is that he knows that while any agent can issue a policy, he provides each of his clients a complete insurance package to protect their most valuable assets.
Jeff is involved in the community as a Board member of the Mandell Jewish Community Center, Kingswood-Oxford Head's Advisory Council and a frequent attendee at Emanuel Synagogue. Jeff lives in West Hartford with his wife, Becky, and their two children, Abby and Josh.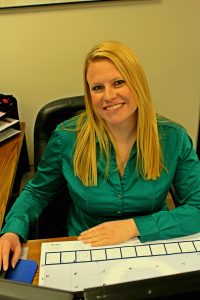 Jennifer L. Dishereits
Commercial Lines Insurance Specialist 
Jennifer joined the team at Harris, Adelberg and Strauss in 2012 and has been in the insurance industry for 15 years. She started her training at an independent agency and then moved to the Hartford in their customer service department. Her belief in the independent agency system and knowledge of personal lines insurance help her provide the superior service that is the trademark of HAS. Jennifer's ability to pre-underwrite helps her find the best carrier to match our clients' needs at the most competitive price. She has helped HAS streamline our work flow and use technology to better serve our clients.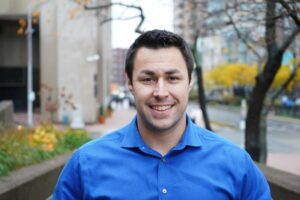 Glenn Hyatt
Licensed Property and Casualty & Life and Health Agent
 Glenn is the newest member of the HAS team. After previously working in the field of broadcasting, he transitioned to the world of insurance to do work with more meaning and help people in a practical way. Glenn is dedicated to being someone he would want to do business with- honest, hardworking, and thorough. Always available to answer their questions or help with a claim, Glenn puts the needs of his clients first.